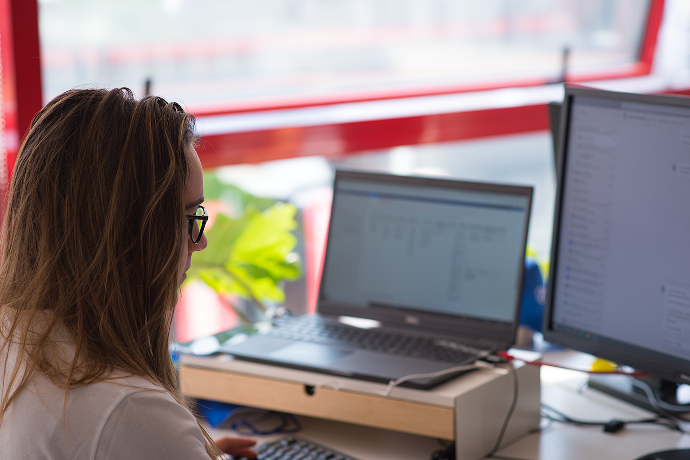 FlyingBasket is an innovative Start-Up, specialized in the production of multicopter drones suitable for commercial use such as cargo transportation, heavy lifting operations, power line inspections and various other applications. Since its inception, FlyingBasket has become the benchmark in the commercial cargo drone industry. We are continuously expanding our commercial operations and looking for someone to join our team in the journey towards unlocking the full potential of our innovative technology.
Our ideal candidate will be trusted to promote sales, take the lead and initiative, and help FlyingBasket to deliver transport and vertical lifting with drones to the world. Highly skilled at sales and business operations, this person will join a team to share ideas with and grow in education over UAS regulation and Safety promotion. 

Responsibilities
Monitor and evaluate industry trends and customer drivers 
Manage proposal response process, content creation, and  inputs from various sources
Generate new leads, identify and contact decision-makers, screen potential business opportunities 
Develop and implement sales and business development strategy
Support deal structure and pricing with business value analysis
Attend international events like trade shows, demos, customer visits or operations. 

Must Have
Bachelor's degree in business or management
Excellent verbal and written communication skills in English
Working experience with sales techniques
Proficiency with data analysis, forecasting, and budgeting
Proven ability to plan and manage resources
Nice to have
Successful track record in B2B sales and negotiation
Experience with CRM software
Ability to deliver presentations
Experience in the Drone industry                
Additional Languages, like German, French, Italian, Spanish
Marketing Skills 

Objectives of this Role
Managing both our existing sales pipeline and developing new business opportunities

Take a lead role in the development of proposals and presentations for new business materials to create and nurture business opportunities and partnerships

Identify trends and customer needs, building a short/medium/long-term sales pipeline in accordance with targets

Assist in the coordination and implementation of marketing strategies, and delegate tasks that achieve strategic goals

Motivate the team, track performance, and report metrics

Open new markets within the European Union
What We Offer
Each team member has a chance to see the impact of her/his work. You can make a real contribution to the success of the company.  FlyingBasket organizes team building activities throughout the year, including mountain hikes, sports activities, movie nights and much more.    
Perks
Dynamic, international environment
Work in a team and autonomous
A full-time on-site position

Opportunities  
Personal development
Learning and communication


Activities
Company Gym 
Hikes and walks in summer
Skiing/Sledging in winter
Eat & Drink
Fruit, coffee, snacks and 
freshly cooked lunch daily