Certification & AW Engineer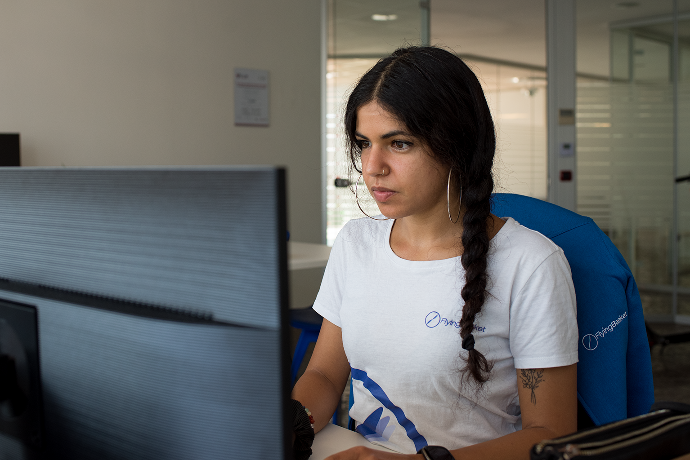 As a member of our company, you will collaborate with each department to contribute to the design verification/ certification of our organization. Come work at a growing company that offers great opportunities to moving forward. We're seeking an experienced and outstanding team members. 

This position is both challenging and broad. You will take a key role in the company's development. We expect the candidate to be proactive and have a "get it done" spirit. To be successful, you will have solid solving problem skills. 
Responsibilities
Be responsible of the Design Verification for Specific Category and the future Certification contribution answering to the HO Design and team on all aspects related to your field of responsibility.
Review, approve and submit to the EASA or NAA statements and associated documentation which confirm compliance with SC-LUAS MoC and/or the applicable SORA OSOs, M1/M2 mitigation and the Step #9 of the SORA process ('containment verification') requirements for FlyingBasket UAS Type.

Participating in the design process (including design reviews), and approve the design changes to ensure and verify the compliance with requirement, giving advice to the Head of Design and his team on the adequacy of design solutions from regulatory point of view.

Interface with the EASA and the involved EU Member States NAAs and its specialists, in various areas such as design verification/ certification, development of means of compliance and regulatory changes.
Representing the company in meetings with authorities (EASA/NAAs) as well as taking part in international working groups and committees and Standard development organization (i.e. EUROCAE, ASTM, SAE).
Plan the required activities for the successful achievement of the company goals.
Identify areas of potential improvement and develop practical recommendations.
Must Have
Previous working experience in Certification and/or Airworthiness

Previous experience with dealing with EASA, EU Member States NAAs and/or customers and working with Standard Development Organization (including EuroCAE, ASTM, SAE).
Previous experience preparing certification, planning, reviewing & approving the EASA or NAA statements and associated compliance documentation.
English B2
Work permit for Italy
Nice to have
Bachelor's degree on Engineering (Aerospace desirable)

Familiarity with PMP

Knowledge of UAS
Past Technical Experience on one of the following areas: Communication Systems/Avionics, Flight Control System, Electrical System, Flight Performance.

Previous experience in the creation of certification procedures in line with regulatory requirements or Engineering Quality standards.
Microsoft Office and administration advanced skills.
Ability to perform several tasks in parallel.
Empathic, positive and proactive attitude, problem solving, critical thinking, curiosity, team player.

What's great in the job?
Be part of the leading cargo drone startup in Europe

Great team of smart people, in a friendly and open culture
Expand your knowledge of various fields

Real responsibilities and challenges in a fast evolving company
This job requires an awareness of any potential compliance risks and a commitment to act with the Company's values, as the foundation for the sustainable growth.

What We Offer
Each team member has a chance to see the impact of his work. You can make a real contribution to the success of the company.  
Several activities are often organized all over the year, such as weekly sports sessions, team building events, monthly drink, and much more  
Employment

A full-time position

Opportunities
Many possibilities for
personal development

Sport Activity
Both in our gym & outside.
Eat & Drink
Fruit, coffee and 
lunch are provided.